Creative Spotlight

From the Corner Office-
Using Technology for Captivating Photography and Graphics.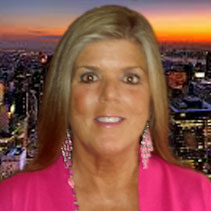 Reaching new audiences for clients. Creating cost-efficient content. Gaining insight into the latest marketing trends. Successful designers address these divergent needs through new immersive, interactive softwares and technology. As the world of publishing evolves from print based to multichannel, Concept One has been challenged to embrace new opportunities and workflows. And to execute new photography and design strategies that will ultimately reach and engage more readers and customers for our clients. We encourage you to reach out and let us show you how we can engage your audiences with interactive advertising for iPad, Notebook and mobile.
-Anna Marie Kerwin
President, Concept One Design

Marsha Wyatt- A Complementary Accent to Concept One Design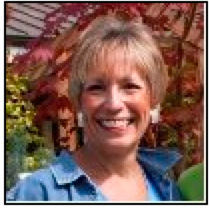 Marsha Wyatt joined the Concept One Team contributing her skills as a Digital Marketing Project Manager. Marsha was most recently a Packaging Analyst/Marketing Project Manager at Sara Lee/Earth Grains Bakery prior to its acquisition by Bimbo Bakeries USA from Sara Lee. Previously Ms. Wyatt facilitated the execution of packaging graphics revisions and new design concepts on-site at Sara Lee for SGS International. She was a key member of internal cross-functional teams working effectively with brand managers, product manufacturing teams, packaging engineers, external creative design agencies, contract printers and C-level upper level management executives. Ms. Wyatt has a successful career track record for project print deliverables arriving to printers and to market on time/budget. She is a creative, out-of-the-box problem solver with strong attention to detail, client focused, results driven, and thrives in a fast-paced, solutions oriented atmosphere. She builds relationships with all stakeholders and posesses excellent communications skills. Ms. Wyatt's industry experience spans consumer, business-to-business, and healthcare products and services. In 2011, Ms Wyatt was awarded PROPS Awards from Sara Lee North American Supply Chain for Performance & Accountability, Positive Energy and Collaboration. Her comprehensive professional credentials include project management for CPG's and advertising agencies, as well as sales/marketing and project management for a global graphic solutions provider.


DLD15-The Four Horseman: Apple/Amazon/Facebook & Google.
Hold onto your seatbelt for this –– It Is Dense.
How Algorithms Shape Our World.
•••••••••••••••••••••••••••••••••••••••••••••••••••••••••••••••••••••••••••••••••••••••••••••••••••••••••••••••••••••••••••••••••••••